Many thanks. Your presentation was hugely impactful for those that attended.
David McHugh
Lineup Sports

Thank you sincerely for a wonderful presentation at the ACCA lunch. You have an easy style of putting across important insights and even uncomfortable ones we all need to take seriously.
Etaine Doyle
Former Chairman of ACCA Ireland Committee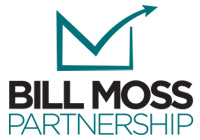 Kingsley is simply one fo the highest power speakers (and bare in mind his style comes across as lowkey) that I have heard in a 4 decades of listening to speakers. What's more, his topic was networking and after his talk he spent at least five minutes with every single person in the audience. Very impressive!
Bill Moss
The Bill Moss Partnership